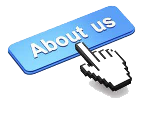 Auto FAQ 1 Can I test Drive a Vehicle I see online?
Sure, if you see a vehicle you like give us a call first and make sure it has not been sold. We try to mark the ones that are sold as soon as a contract is applied to that vehicle, but as always human error could happen.
Auto FAQ 2 Do you have a minimum deposit required to hold a vehicle for me?
We would need you to come in and write a contract on the vehicle you would like to purchase. Most of the time we can help you get it financed while you wait. If there are circumstances where you would need us to hold a vehicle we can figure that out on a case by case basis.

Auto FAQ 3 How do I know I am buying a Good Vehicle?
No problem! We go over every vehicle we offer for sale with professional evaluation and professional upgrade standards that meet our guidelines. If we don't feel like the vehicle is acceptable to our standards we don't offer it for sale.
Auto FAQ 4 Why do you buy vehicles from southern states to offer for sale?
In the winter in Northern States the street departments add a salt type substance to the roads to add traction and melt the ice. This can cause the bottoms and fenders to corrode and possibly end up with rust. We buy the vehicles in the southern states so that they have less travel on roads with this salt type substance.
To contact us for an appointment you can use our contact page. If you have questions or need additional help, please don't hesitate to give us a call. Let our Appleton Auto Sales help you today!